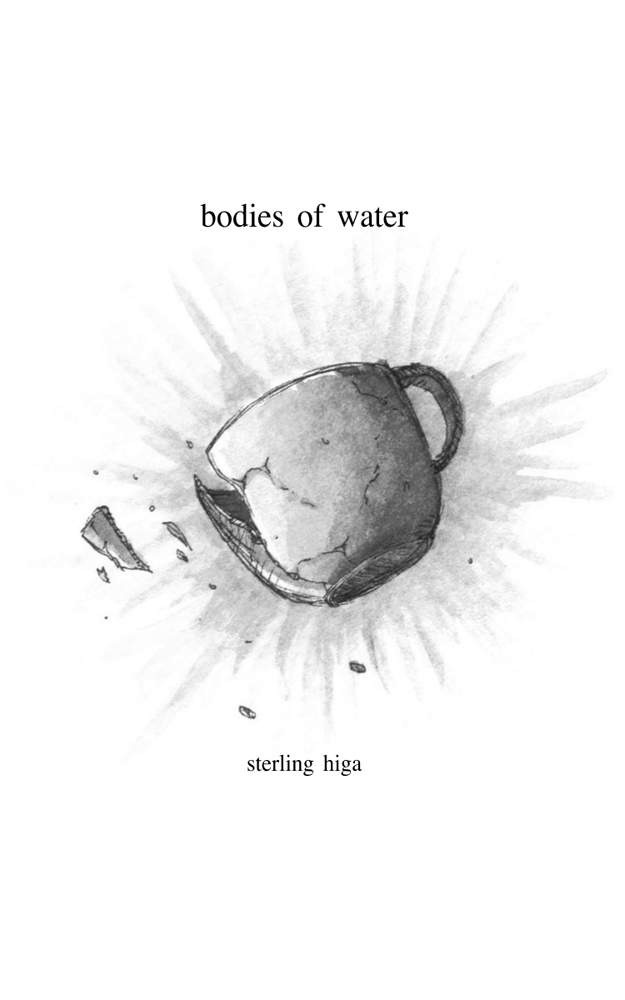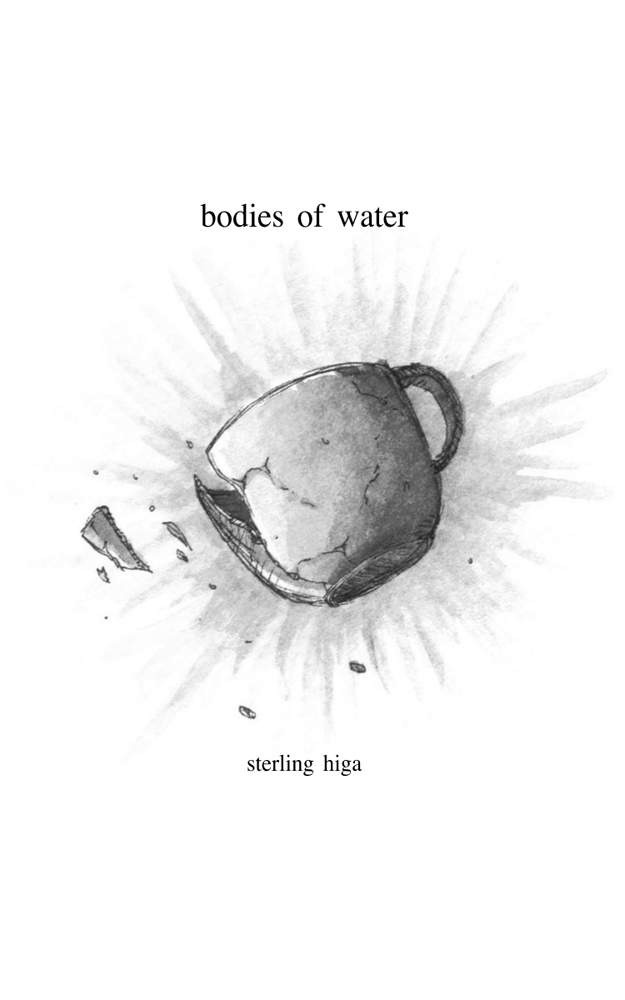 bodies of water (Digital Copy)
$5.00
This second collection of poetry by Sterling Higa centers around the titular theme, dealing with loss, impermanence and attachment in a changing world.
Reviews:
Eric Paul Shaffer - Voice is the sound of a writer speaking in words, and Sterling Higa's voice is not only loud and clear in his work, the sound of his voice captures the ear and makes his presence immediately known. What Sterling reveals with his voice is an affection for life, a yearning for others, and a delight in discovery that charms and directs our attention to the moments that matter. I could sit and listen long to him speak of whatever dawns in his mind and leaps gracefully from his tongue. Give him a minute, and you'll give him more.
Lyz Soto - Sterling Higa is a spoken word performer expanding his breath to the page. His chapbook "bodies of water" is in turns thoughtful, philosophical, bitter, and sweet. Higa is a poet as willing to ask difficult questions of himself as he is of his readers and in his most lyrically powerful moment he is "a boat swallowing light faster than [he] can let it back out."
Craig Santos Perez - Throughout bodies of water, Higa comes of age in a changing Hawaiʻi, experiencing love and joy, loss and heartbreak. All things change, relationships end, buildings rise and fall, people come and go. Higa learns to listen to the shattering, to hear the music of experience, to dance in the moment, and to let go when all things inevitably end. This way of being in the world, of being a body in movement, of being made of water, provides the poetic currents of this work. As Higa notes, it is through poetry that he can truly value the beauty of our complicated world.